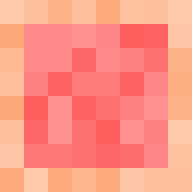 ELITE
PATRON
MVP+
MVP
VIP+

Joined

Feb 2, 2019
Posts

12
Ratings
The winners have been chosen!! Below are ss verifying that they were chosen randomly through the wheel.
1st:
http://prnt.sc/p65sp9
2nd:
http://prnt.sc/p65s76
3rd:
http://prnt.sc/p65rq0
4th:
http://prnt.sc/p65rcp
5th:
http://prnt.sc/p65qyv
Congratulations to our winners: FresherAlsFresh 1st, Cornbow 2nd, TheLegendCactus 3rd, GreenPestoPasta 4th, GamerMetor 5th.
You will have one week to collect your items. Winnings can be collected at /warp keyless in the room with all the chests. If abuse of coop is used or you do not collect your items in the given time, they will be reraffled to another.
Thank you so much to our sponsors:
YaBoyHenny
SinnerStar
usedtobeathletic
Selfoccate
CupCakeWar
TheRealAzza
SuPeR_PiZzzA
GermanDude2
Thank you to our donators
Geshultz
xMrPie
FadingGeneral
Mr_Munchie_Jr
Mr_4Square
AmiBear
Victorial
Lushanda
HuskyWolfVA
TurtleLover1111
Thank you everyone who participated. I will be doing future events with large silver giveaways in the near future so remember to stay active on islands to see when everything happens. Congrats to the winners once again and I hope to see you all at upcoming events.